ENVIRONMENT AND SUSTAINABLE DEVELOPMENT SOFTWARE (EMS)
IsoVision software supports organizations in the implementation and maintenance of environmental and sustainable development systems, by providing relevant and easy-to-use tools. Our platform includes a set of 13 integrated modules covering all the essential aspects of an ISO 14001-type environmental and sustainable development management system.
These modules include document management, prevention programs, skills management, inspection rounds, risk analysis, incident reporting, management of environmental non-conformities, investigations, causes and corrective actions, and monitoring of environmental parameters such as air, soil and water quality. Our software enables you to make informed decisions based on real-time data, analyze trends, monitor your performance indicators and manage your performance reviews.
By choosing IsoVision, you can increase the visibility of your environmental and sustainable development program, promote a true culture of prevention and achieve continuous improvement of your systems. We're here to help you achieve your environmental management and sustainable development objectives.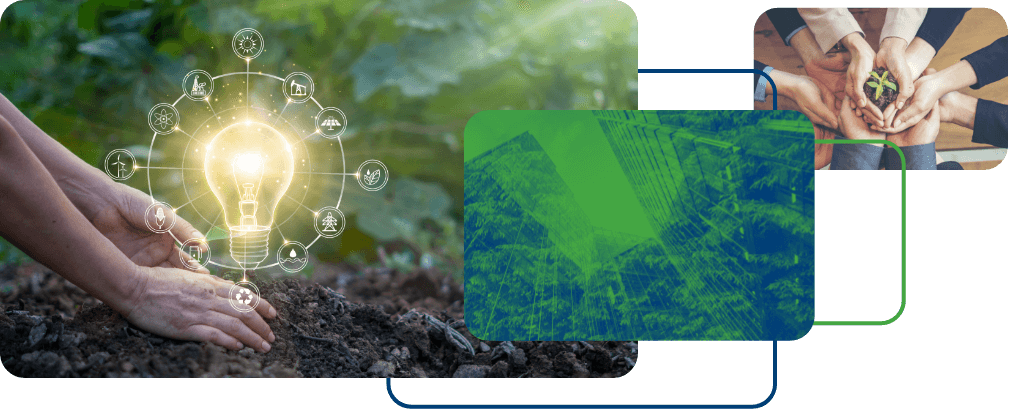 Complete, structured and integrated support for quality systems:
Environmental objectives, targets, action plans and communication programs
Risk analysis
Management of non-conformities, cause analysis, corrective and preventive actions
Control of documents and forms (laws, regulations, permits, processes, etc.)
Skills and training management
Online trainings for employees and contractors
Supplier's and contractor's performance
Equipment and PPE maintenance
Measurement and monitoring of environmental parameters
Performance and management review
Audits and inspections tours
Know-how and best practices videos
Complete reports and performance indicators
Due to the diversity of its modules, Isovision is able to cover all these principles in an integrated and modular way according to the recognized approach:
" PLAN – DO – CHECK – ACT (PDCA) "
It is also possible to manage in an integrated and efficient way all types of requirements: internal, corporate, legal, standards and certifications as well as the requirements in the countries of your customers and suppliers.
IsoVision meets the requirements of international quality standards such as:
ISO 14001, FSC, SFI, ISO 26000, BNQ 21000
and other similar standards.
Free online presentation
Request an overview of our 13 modules by one of our advisors.
Documents
Ask for our documentation on all of our modules.