Implementation and management of standards
IsoVision is an integrated and modular software that enables organizations to efficiently and optimally manage their operational excellence and continuous improvement activities. Structured from the start using the recognized "Plan – Do – Check – Act" (PDCA) approach, IsoVision allows an accelerated implementation and an easier maintenance of recognized standards such as: ISO 9001-2015, ISO 45001, ISO 14001, HACCP, OHSAS 18001… ADD THE DESIRED STANDARDS HERE.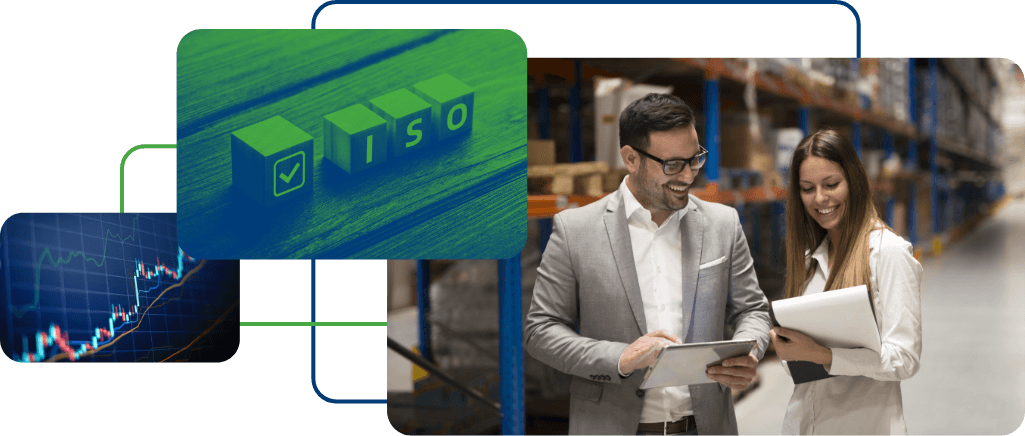 The implementation of a standard varies according to its recommendations. Thus, for the ISO 9001 standard, we can base ourselves on the following steps:
Know your context
Define the objectives and write its quality policy
Identify its internal and external issues
Identifier et suivre ses parties intéressées
Describe your certification scope (process)
Involve staff and allocate resources
Ensure the control of its products and/or services
Control purchases and external service providers
Measure customer satisfaction
Monitor and evaluate performance
Improve / progress
Due to the diversity of its modules, Isovision is able to cover all these principles in an integrated and modular way according to the recognized approach:
" PLAN – DO – CHECK – ACT (PDCA) ".
It is also possible to manage in an integrated and efficient way all types of requirements: internal, corporate, legal, standards and certifications as well as the requirements in the countries of your customers and suppliers.
Free online presentation
Request an overview of our 13 modules by one of our advisors.
Documents
Ask for our documentation on all of our modules.