Quality Management Sofware (QMS)
At IsoVision, we place great value on Quality as a driver of Organizational Performance. Our commitment is to integrate this value into all our processes, eliminating silos and promoting continuous improvement of business processes. By working in close collaboration with our customers, we develop increasingly relevant, integrated and user-friendly quality management software every day.
With its 13 integrated modules, IsoVision Quality Assurance software manages people, processes and assets to drive innovation and business success. With IsoVision, you'll make informed decisions based on real-time data, optimize your supply chains, reduce costs and improve customer satisfaction. Our central, multi-site, real-time dashboard will enable you to make informed decisions with confidence, and stay in control. Whatever your needs, IsoVision can support you in all aspects of your organizational performance and customer satisfaction.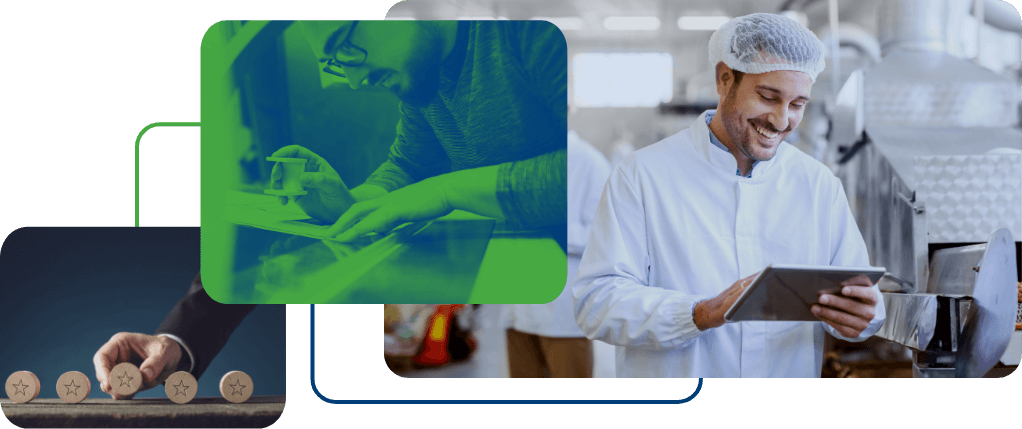 Complete, structured and integrated support for quality systems:
Quality objectives, targets, action plans and communication programs
Risks analysis
Management of non-conformities, cause analysis, corrective and preventive actions
Control of documents and forms (laws, regulations, permits, processes, etc.)
Skills and training management
Online trainings for employees and suppliers
Suppliers performance
Equipment maintenance and calibration
Monitoring and measurement
Performance and management review
Audits and inspection tours
Know-how and best practices videos
Complete reports and performance indicators
Due to the diversity of its modules, IsoVision is able to cover all these principles in an integrated and modular way according to the recognized approach:
" PLAN – DO – CHECK – ACT (PDCA) "
It is also possible to manage in an integrated and efficient way all types of requirements: internal, corporate, legal, standards and certifications as well as the requirements in the countries of your customers and suppliers.
IsoVision meets the requirements of international quality standards such as:
ISO 9001, AS 9100, IATF 16949, HACCP
and many others.
Free online presentation
Request an overview of our 13 modules by one of our advisors.
Documents
Ask for our documentation on all of our modules.